Thermal Spray Zinc Coating
We in order to provide zinc spray coating, the atomize particles of molten Zinc to be projected on to abrasive blasted steel surface from a special flame or arc pistol fed with Zinc wire. The process is often applied to structural components too large to be dipped in a galvanizing bath, and to structures which are likely to distort during hot dip galvanizing. Zinc coatings for iron and steel provide excellent corrosion resistance in most atmospheres, and in contact with many natural and synthetic substances. Zinc coatings are widely used to protect finished products ranging from structural steelwork for Chemical, Fertilizer, Refinery, Cement, Power plant, buildings, bridges, Pipe lines, etc.
The electrochemical relationship between zinc and steel enables zinc coatings also to protect steel at cut edges and at breaks in the coating by a sacrificial action.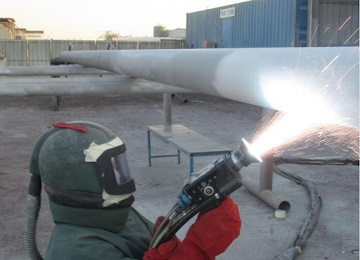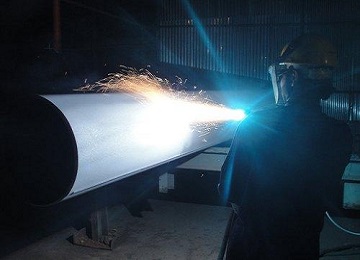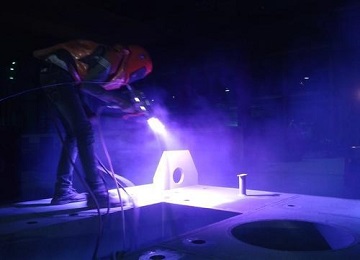 Standards of Process
IS: 5905
IS: 6586
BS: 5493
Advantages:
Proven long term protection
Cold process
No size limitations
Ideal surface for painting
Onsite jobs possible
No hydrogen embrittlement
Preferred even under alkaline condition
Application:
All steel Structures
Marine Structures
Transformer Tanks
Communications towers
Steel Tanks
Wind Mill Towers
Building Structures
Gutters in chemical & related industries